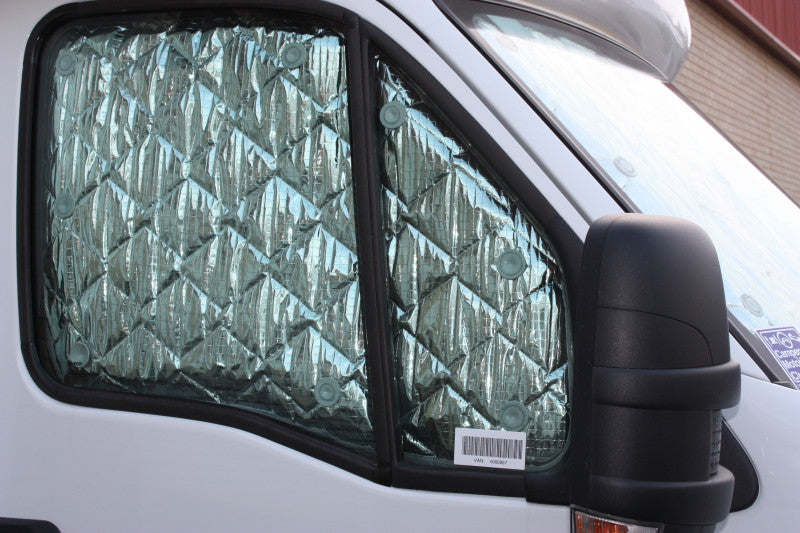 Make your motorhome, boat or tow vehicle more comfortable and private with our range of SolarScreens.
What are SolarScreens?
SolarScreens are removable reflective insulated panels that can be fitted and removed from the inside of your windscreen and side windows in a matter of minutes. They are held in place by easy to remove suction cups. They even come with a handy zippered storage bag. SolarScreens can be made for any model of vehicle, caravan, truck or boat.